Bay Area Estate Attorneys
Your Trusted Advisors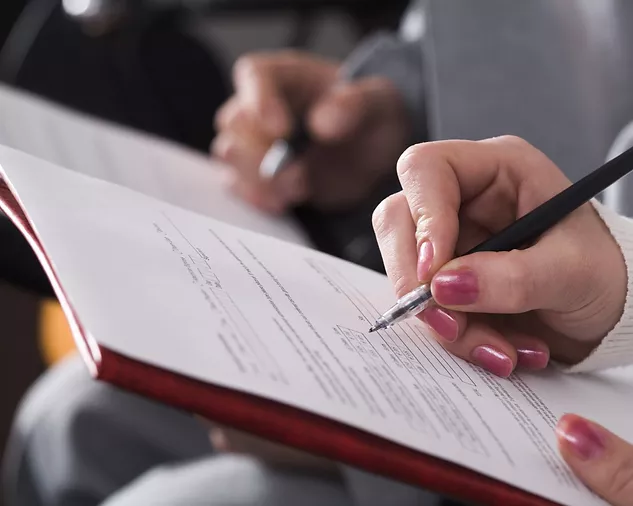 Estate Planning
Estate planning doesn't have to be daunting—let us help you avoid probate, protect your beneficiaries, and save money on taxes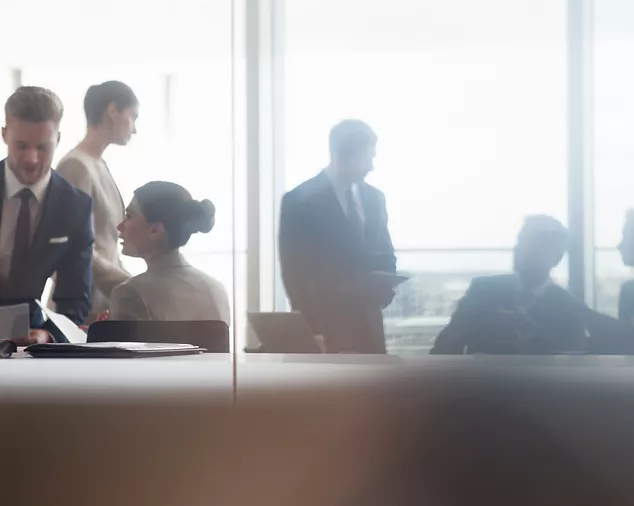 Trust Administration
Get legal protection for the trustee(s), and guidance with the terms of the trust, and enforce your rights as a beneficiary
Retirement Division (QDRO)
Avoid penalties, analyze tax implications, and emerge from your divorce in the most beneficial financial position. Reach out to us today!
Transparent Billing Approach
A friend at work recommended Julie for estate planning. She is a pleasure to work with, extremely knowledgeable and professional, and supported by a great staff. Visiting Julie in person and seeing the completely encompassing trust documents that she put together really made me realize why it is better to spend a bit more money up-front to work with a lawyer in person as opposed to trying to do trust/estate planning online. Highly recommended.
Ramji Pilapakam
2023-08-07
We had kept delaying setting up the trust primarily because of the anxiety of dealing with all the paperwork and uncertainty. We met Julie out of sheer chance, but what an opportune meeting that was! She answered all the preliminary questions I had and patiently guided us through the entire process of setting up the trust while giving us the time and space needed to make important decisions. Her knowledge clearly shines through and you can tell she really does care. Overall, it was a fantastic experience!
Suzanne Holmes
2023-07-14
My husband and I needed to combine our separate trusts into one, and I cannot emphasize enough what a wonderful job Julie Sowards did for us. We appreciate the professionalism and friendliness that we encountered from the moment we met her. Her intelligence and knowledge of legal matters is impressive. She was always prompt and responsive, even replying to questions late in the evening and early in the morning. Our trust is solid thanks to her, and we appreciate all of her advice. My husband and I know that our heirs will not have any problems when our estate is settled, and our wishes will be carried out as stated because Julie created an estate planning portfolio that details everything. Julie gets our highest recommendation. She earned all five stars!
I cannot express how eternally grateful our family is with Julie--we could not be happier with her...Julie is a godsend. I was overwhelmed in the confusion when my Mother fell ill, and I was in a panic in the attempt of assuring my Mother's assets were properly managed as they were of paramount importance to her. Julie made a weekend accomodation and walked us through the process with great attention, assurance, and patience while sitting besides my Mother in her hospital bed. Julie was fully engaged and made sure our concerns were addressed thoroughly while offering relief that we were in good and compassionate hands. Additionally, her assistant Maureen was such an excellent, valuable secondary resource--Maureen was always available to answer ancillary questions, and just warmly engaging. We highly recommend Julie and her practice without hesitation, as the entire process was diligently professional and, importantly, brought a comforting peace of mind.
We reached out to Julie to set up a living trust in advance of our first child's birth. This was our first time working with a lawyer as a couple, so we were initially a bit overwhelmed by how to get started. Julie immediately put us at ease with her professional yet personable manner as she patiently explained our options around this complicated topic. Her follow ups were prompt and her team was very flexible with us throughout the process. Overall, the process was very smooth and everything went through without a hitch. We'd highly recommend Julie for your family legal needs.
The honest truth. Shopping for a Will / Trust Lawyer was a somewhat a difficult task. But the truth... I was initially attracted to Julie Ann's photo. Her sincere and warm smile caught my attention. After a moment on her webpage, I knew that Julie Ann was the right legal professional to carry us through the Trust process. We met Maureen - her right hand assistant, who initially guided us through the initial face to face, then when Julie entered the conference room to take over, without a doubt, we knew for sure we had made the right decision choosing her. Julie Ann's smile and personality solidified even more in that moment, we had chosen the perfect lawyer for our needs as a couple. Julie Ann showed compassion, care, kindness, and took the time to explain a tailored Trust that would meet all our requests. Not one concern or question was left unanswered. Within 2 weeks, we met again to complete the Trust, and we were just as impressed with Julie's explanation of the "big book" and the final signing of the Trust. Highly recommend Julie Ann for anyone that is in need of a kind, considerate, compassionate and professional lawyer.
Christiana Hoffman
2023-06-06
Julie is a great attorney. She (and Maureen, her assistant) made getting a trust established for our aging aunt easy. I work in the legal field and would recommend Julie and her law practice. The fees and costs are transparent, the scheduling was simple, and the legal opinions are given to the client in an easy to understand way. Julie took the extra steps to clarify our aunt's wishes and needs, and will do the same for your family.
Leticia Ramirez
2023-06-04
Julie is amazing I was struggling to get my affairs in order for over 5 months but as soon as she took over she got it done in less than a week truly a blessing.. Thank you so much..
This has been a very successful and professional experience. We appreciate the thought, care and expertise we have been shown. The process was explained in detail and our meetings were pleasant and efficient. Julie was wonderful to work with and handled all of our questions and needs with ease. Her staff were also easy to work with and professional. We thank her for her the work she did for us and the service she provides.
Our Philosophy
Our mission is to ensure that we put our clients in the most advantageous position possible. Julie uses advanced estate planning and taxation strategies to turn this aspiration into a reality for every single client.
At Bay Area Estate Attorneys, we know that cookie-cutter legal advice and poor schedule management often yield ineffective results. That's why our boutique firm strives to offer personalized solutions based on your unique situation.
Julie prides herself on being a concierge attorney who provides quality services in an attentive, detailed, and thorough manner. She often travels to see remote clients and provides them a personalized experience at home or in the hospital. Communication is a fundamental precept of Bay Area Estate Attorneys.
Anybody looking to contact us can expect same-day responses to their inquiries. Clients can also expect a transparent and straightforward approach with billing. As a client of Julie Ann Sowards, you will be a priority. Reach out to us today!