Estate Planning Doesn't Have to Be Daunting;
Let Us Help You!
Estate Planning: Wills, Probate, and Living Trusts
Families' two most popular estate planning strategies are Wills and Living Trusts. But contrary to what you would've probably heard, a Will may not be the best solution for you and your family. That's primarily because a Will goes through probate when you die.
What is Probate?
Probate is the legal (and public) court process that validates and administers a deceased person's Will. After authenticating a deceased person's Will, a probate court will ensure debts are settled before releasing assets to beneficiaries per the terms of the Will. Probate is a public and often time-consuming and expensive process.
Dying without a Will or a Trust is called dying intestate. When dying intestate, the probate court will require your assets to be distributed according to your state's law. Laws vary in different states.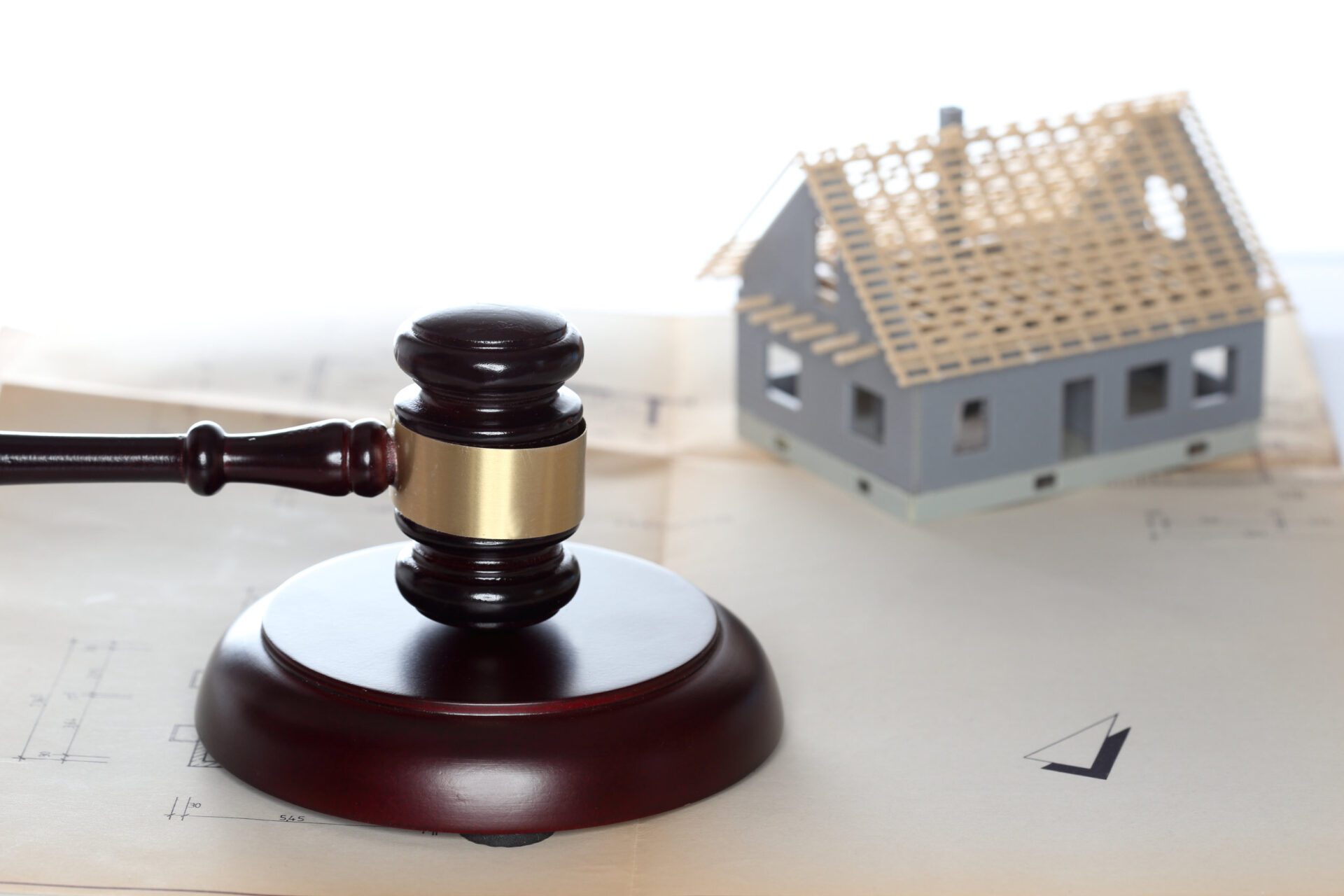 Why Families Should Avoid Probate

Cost
Probate can often be expensive. Legal fees, executor fees, and other costs must be paid before your assets can be fully distributed to your heirs. In addition, if you own property in other states, your family could face multiple probates, each one according to the laws in that state.
For example:
A 1 Million dollar estate in California will cost $46,000 in probate fees (estate worth includes the fair market value of your home).

Time
As a court process, probate is time-consuming. In California, probate usually takes around two years, but often longer. During this time, the court usually freezes your assets while accurately inventorying your estate. Thus, nothing can be distributed or sold without the court's and/or Will's executor's approval. Also, if your family needs money for living expenses, they must request a living allowance, which the court may deny.

Public Record
With probate, your family has no privacy. Probate is a public process, so any "interested party" can see what you own, your debts, who will receive your assets, and when they will receive them. This means the probate process "invites" disgruntled heirs to contest your Will and can expose your family to unscrupulous solicitors.

Lack of Control
Your family has no control. The court process determines how much it will cost, how long it will take, and what information is made public.

Why Choose A Living Trust?
Avoid Probate: Since the successor trustee distributes the assets according to the trust creator's instructions, without the interference of the court, living trusts help you avoid probate.
Ensure Your Family's Privacy: A probate can become a matter of public record. But a living trust is a private document.
Secure Your Assets & Loved Ones: A living trust sets out a clear plan for the distribution of your assets, which can help you protect your assets from certain people and provide care for a loved one with special needs.
Prevent Court from Controlling Your Assets in the Event of Incapacitation: When you have a living trust, the person you chose as the trustee can manage your assets—without the court's interference— if you become incapacitated or ill.

What is a Living Trust?
A living trust is a legal document that, similar to a Will, contains your instructions for what you want to happen to your assets when you die. But, unlike a will, a living trust can avoid probate at death, control all of your assets with the use of a trustee similar to a business, and prevent the court from controlling your assets if you become incapacitated.
A good estate plan will include a living trust, pour-over will, durable power of attorney, and an advanced health care directive.
I engaged the services of Ms. Sowards in July of 2022 for the purpose of drawing up my will and establishing my living trust. She carried these out to the highest standards, thus relieving me of a major concern. I highly recommend her to my friends, acquaintances, and anyone else who need this done.
Julie was phenomenal in helping me administer my great grandfathers trust. Her steps were easy to follow and I look forward to forming my own trust with her.
By Terry F... Having grown up as an only child I never felt a sense of urgency to address my parent's trust when they passed since I didn't have any siblings to complicate matters - boy was I wrong! When I finally got around to it, I was surprised to learn that the assumption that they had a trust plus Prop 13 on my side was going to make it easy was waaay off base. From the time my parents passed away and my addressing their estate, you can imagine my shock when I learned that Prop 13 was not a guarantee of a smooth transfer of assets due to a multitude of legislation including Prop 58 and Prop 19. A reassessment of property values and corresponding tax bills can easily be triggered by how applications are submitted. (e.g. Parent to Child Exclusion, Death of a Cotenant, etc. ). Fortunately, I had Team Julie on my side and they knew when to "zig" and when to "zag". From the outset I knew that if we were to battle the county and state, Julie would go to war for me. She successfully navigated properties with different circumstances around obstacles that could have easily resulted in reassessment. If someone has what you deem to be a simple transfer (like I did) or a complicated one, I strongly urge you to meet with Julie. I trust Team Julie because she is genuinely concerned for my family's best interests. Her office is also quick to respond to questions - she is not part of a big conglomerate, she is part of the community! Best~Terry F
Julie is so knowledgable and nice to work with. The office staff are friendly and very efficient.
A friend at work recommended Julie for estate planning. She is a pleasure to work with, extremely knowledgeable and professional, and supported by a great staff. Visiting Julie in person and seeing the completely encompassing trust documents that she put together really made me realize why it is better to spend a bit more money up-front to work with a lawyer in person as opposed to trying to do trust/estate planning online. Highly recommended.
Ramji Pilapakam
2023-08-07
We had kept delaying setting up the trust primarily because of the anxiety of dealing with all the paperwork and uncertainty. We met Julie out of sheer chance, but what an opportune meeting that was! She answered all the preliminary questions I had and patiently guided us through the entire process of setting up the trust while giving us the time and space needed to make important decisions. Her knowledge clearly shines through and you can tell she really does care. Overall, it was a fantastic experience!
Suzanne Holmes
2023-07-14
My husband and I needed to combine our separate trusts into one, and I cannot emphasize enough what a wonderful job Julie Sowards did for us. We appreciate the professionalism and friendliness that we encountered from the moment we met her. Her intelligence and knowledge of legal matters is impressive. She was always prompt and responsive, even replying to questions late in the evening and early in the morning. Our trust is solid thanks to her, and we appreciate all of her advice. My husband and I know that our heirs will not have any problems when our estate is settled, and our wishes will be carried out as stated because Julie created an estate planning portfolio that details everything. Julie gets our highest recommendation. She earned all five stars!
I cannot express how eternally grateful our family is with Julie--we could not be happier with her...Julie is a godsend. I was overwhelmed in the confusion when my Mother fell ill, and I was in a panic in the attempt of assuring my Mother's assets were properly managed as they were of paramount importance to her. Julie made a weekend accomodation and walked us through the process with great attention, assurance, and patience while sitting besides my Mother in her hospital bed. Julie was fully engaged and made sure our concerns were addressed thoroughly while offering relief that we were in good and compassionate hands. Additionally, her assistant Maureen was such an excellent, valuable secondary resource--Maureen was always available to answer ancillary questions, and just warmly engaging. We highly recommend Julie and her practice without hesitation, as the entire process was diligently professional and, importantly, brought a comforting peace of mind.