From Trust Administration to Tax Planning, Julie Ann Sowards has a talent for seeing the big picture.
Meet Julie Ann Sowards, ESQ. & LL.M – TAX
A Well-Rounded Advisor You Can Trust
It takes a sharp mind and a meticulous spirit to make sure a living trust is perfectly tailored to each client. That's one reason why Julie has been so successful as an Estate Planning and Trust Administration Attorney for over a decade. Her ability to see around corners, close loopholes, and implement advantageous legal estate planning and tax strategies is a hallmark of her practice.
Above all, Julie understands that a cookie-cutter approach to estate planning simply won't work and that every living trust must meet the specific needs of the individual client. It's that kind of scrupulous devotion and keen understanding of the Law that makes her the best at what she does.
Academics & Experience
A graduate of Lincoln Law School in San Jose, with a separate Masters of Law (LLM) in Tax Law and Taxation from the Villanova University School of Law, Julie worked as a paralegal before becoming an attorney. While at Lincoln, she was awarded the Cynthia Ware Young Scholarship, given to the student in the school of law program who shows the most character, perseverance, and compassion.
When working with people one-on-one to develop their estate plans, Julie also utilizes the skills she learned as a communications major at California State University, Long Beach, where she earned her bachelor's degree.
In addition to her expertise in estate planning and complex trusts, Julie has extensive experience in special needs trusts, charitable remainder trusts, and irrevocable asset protection trusts. Julie is adept at handling all aspects of trust administration and often serves as a Trust Protector. She's passionate about preparing a client's trust and representing the trustee(s) during trust administration.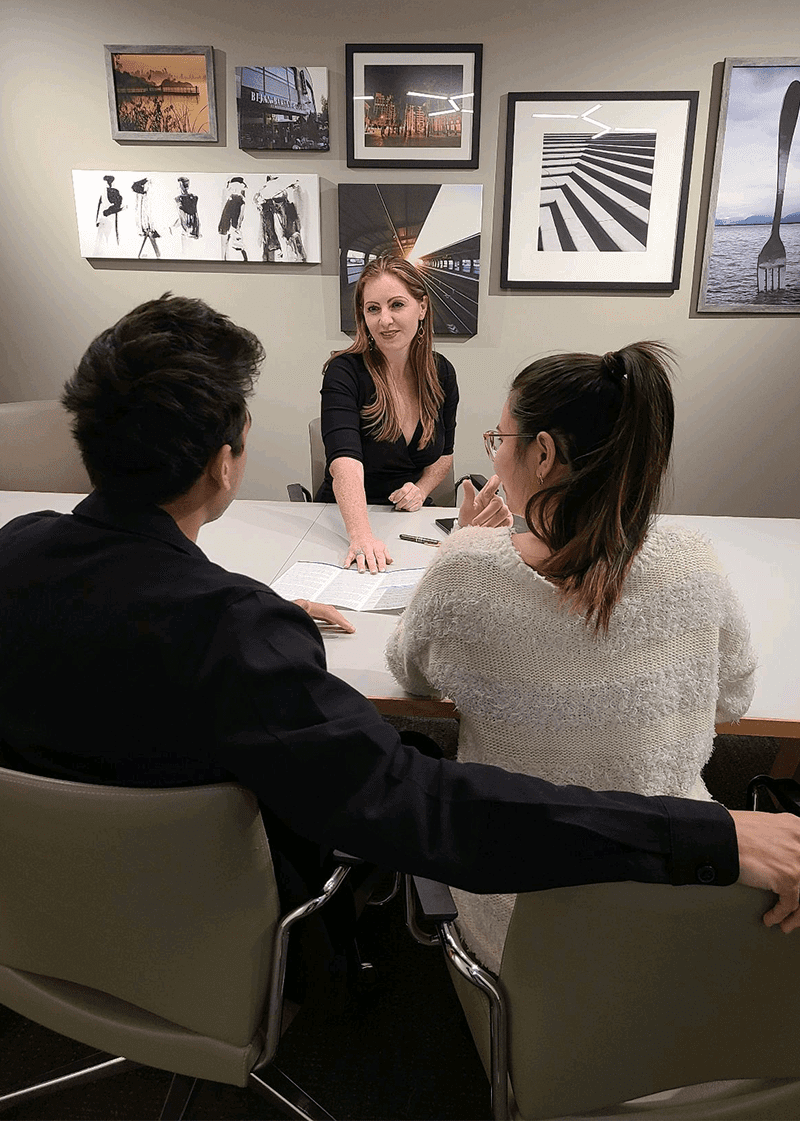 I engaged the services of Ms. Sowards in July of 2022 for the purpose of drawing up my will and establishing my living trust. She carried these out to the highest standards, thus relieving me of a major concern. I highly recommend her to my friends, acquaintances, and anyone else who need this done.
Julie was phenomenal in helping me administer my great grandfathers trust. Her steps were easy to follow and I look forward to forming my own trust with her.
By Terry F... Having grown up as an only child I never felt a sense of urgency to address my parent's trust when they passed since I didn't have any siblings to complicate matters - boy was I wrong! When I finally got around to it, I was surprised to learn that the assumption that they had a trust plus Prop 13 on my side was going to make it easy was waaay off base. From the time my parents passed away and my addressing their estate, you can imagine my shock when I learned that Prop 13 was not a guarantee of a smooth transfer of assets due to a multitude of legislation including Prop 58 and Prop 19. A reassessment of property values and corresponding tax bills can easily be triggered by how applications are submitted. (e.g. Parent to Child Exclusion, Death of a Cotenant, etc. ). Fortunately, I had Team Julie on my side and they knew when to "zig" and when to "zag". From the outset I knew that if we were to battle the county and state, Julie would go to war for me. She successfully navigated properties with different circumstances around obstacles that could have easily resulted in reassessment. If someone has what you deem to be a simple transfer (like I did) or a complicated one, I strongly urge you to meet with Julie. I trust Team Julie because she is genuinely concerned for my family's best interests. Her office is also quick to respond to questions - she is not part of a big conglomerate, she is part of the community! Best~Terry F
Julie is so knowledgable and nice to work with. The office staff are friendly and very efficient.
A friend at work recommended Julie for estate planning. She is a pleasure to work with, extremely knowledgeable and professional, and supported by a great staff. Visiting Julie in person and seeing the completely encompassing trust documents that she put together really made me realize why it is better to spend a bit more money up-front to work with a lawyer in person as opposed to trying to do trust/estate planning online. Highly recommended.
Ramji Pilapakam
2023-08-07
We had kept delaying setting up the trust primarily because of the anxiety of dealing with all the paperwork and uncertainty. We met Julie out of sheer chance, but what an opportune meeting that was! She answered all the preliminary questions I had and patiently guided us through the entire process of setting up the trust while giving us the time and space needed to make important decisions. Her knowledge clearly shines through and you can tell she really does care. Overall, it was a fantastic experience!
Suzanne Holmes
2023-07-14
My husband and I needed to combine our separate trusts into one, and I cannot emphasize enough what a wonderful job Julie Sowards did for us. We appreciate the professionalism and friendliness that we encountered from the moment we met her. Her intelligence and knowledge of legal matters is impressive. She was always prompt and responsive, even replying to questions late in the evening and early in the morning. Our trust is solid thanks to her, and we appreciate all of her advice. My husband and I know that our heirs will not have any problems when our estate is settled, and our wishes will be carried out as stated because Julie created an estate planning portfolio that details everything. Julie gets our highest recommendation. She earned all five stars!
I cannot express how eternally grateful our family is with Julie--we could not be happier with her...Julie is a godsend. I was overwhelmed in the confusion when my Mother fell ill, and I was in a panic in the attempt of assuring my Mother's assets were properly managed as they were of paramount importance to her. Julie made a weekend accomodation and walked us through the process with great attention, assurance, and patience while sitting besides my Mother in her hospital bed. Julie was fully engaged and made sure our concerns were addressed thoroughly while offering relief that we were in good and compassionate hands. Additionally, her assistant Maureen was such an excellent, valuable secondary resource--Maureen was always available to answer ancillary questions, and just warmly engaging. We highly recommend Julie and her practice without hesitation, as the entire process was diligently professional and, importantly, brought a comforting peace of mind.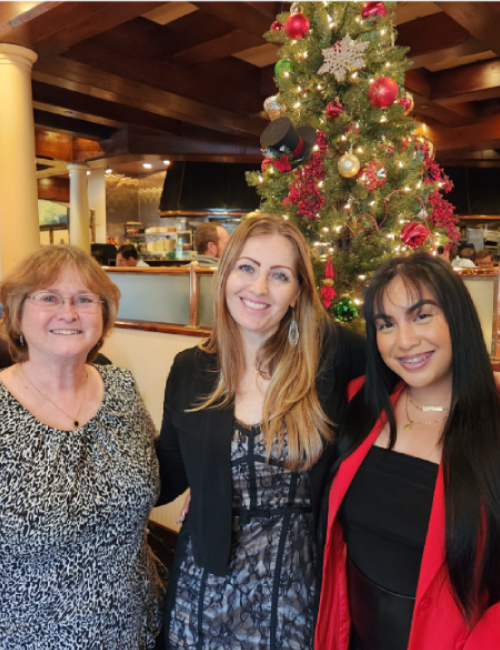 Kyra Leonard
Paralegal
Kyra is our lead paralegal and has over 25 years of experience drafting 
Trusts and Estate Plan documents, as well as Probate and Trust Administration.
She is knowledgeable in real estate transactions from trust transfer deeds to transferring title of the real estate to the trust beneficiaries.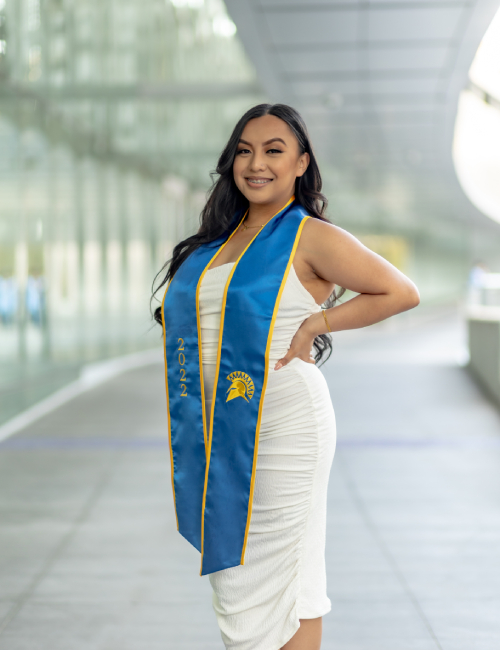 Maureen Dela Cueva
Legal assistant
Maureen is the Legal Assistant for Bay Area Estate Attorneys. She is often times the first person our clients speak to when they first contact our office and the friendly face you see right before you meet with our attorneys. She provides administrative support to our paralegals and attorneys, assists in drafting client files and execution of paperwork as our office's Notary.
"I am writing this review of the services I received from Julie Ann Sowards' law firm with my estate distribution. Julie is very thorough at what she does and I would highly recommend her services to anybody looking for help with getting their estate in order. She provides a five star service."
OUR CLIENT, WILLIAM M., OF MILPITAS WAS IMPRESSED WITH OUR GUIDANCE…
"Julie did a very professional and organized job on our family trust. I recommend her services for any legal matters involving estates and trusts."
OUR CLIENT, NICHOLAS B., OF SAN JOSE WAS THRILLED WITH OUR SERVICES…
"Julie was a great person to work with, having a high amount of knowledge and experience in law. Julie provided a ton of education, explained complex scenarios, and then identified the best solutions. Not only that, she built up a strong relationship with us through the whole process and was very friendly and responsive throughout. I would strongly recommend working with Julie and her team."
OUR CLIENT, MICHAEL B., OF SAN JOSE RAVED ABOUT OUR FIRM…
"Julie did a wonderful job at the revision of my family trust. Very easy to work with and she listened. She took our concerns and incorporated them into the new trust. Her rates are within, I believe, the norm. The last trust written (many years ago) and the new one (July, 2021) was the about the same fee. Pleasant and very easy to make appointments. Had to postpone several appointment and she did a wonderful job at making the new appointments to our convenience."
OUR CLIENT, CHRIS T., RAVES ABOUT OUR FLEXIBILITY AND ESTATE PLANNING SKILLS…
"Ms. Sowards helped my daughter and me with the trust planning for our estates. She was very professional but also personal. She walked us through several different scenarios to find the one most beneficial to us. Her rates were reasonable and she explained them in detail before we started. There were no surprises. I have recommend her services to other family members and friends."
HEAR ABOUT BILL P'S EXPERIENCE WITH MS. SOWARDS…
"Ms. Sowards made the process of our estate planning unbelievably simple. I appreciated the extra time she took explaining a plan that would be very specific to our family needs. I truly appreciated her professional insight, and I would gladly recommend her to friends and family."
THIS IS WHAT SCOTT C HAS TO SAY ABOUT OUR FIRM…